Grandfather tie cipher puzzle
1,209.1K Views
Answered
Grandfather given me this tie and told there is a very informative information decrypted on it, but i am unable to find it, can you decrypt the message?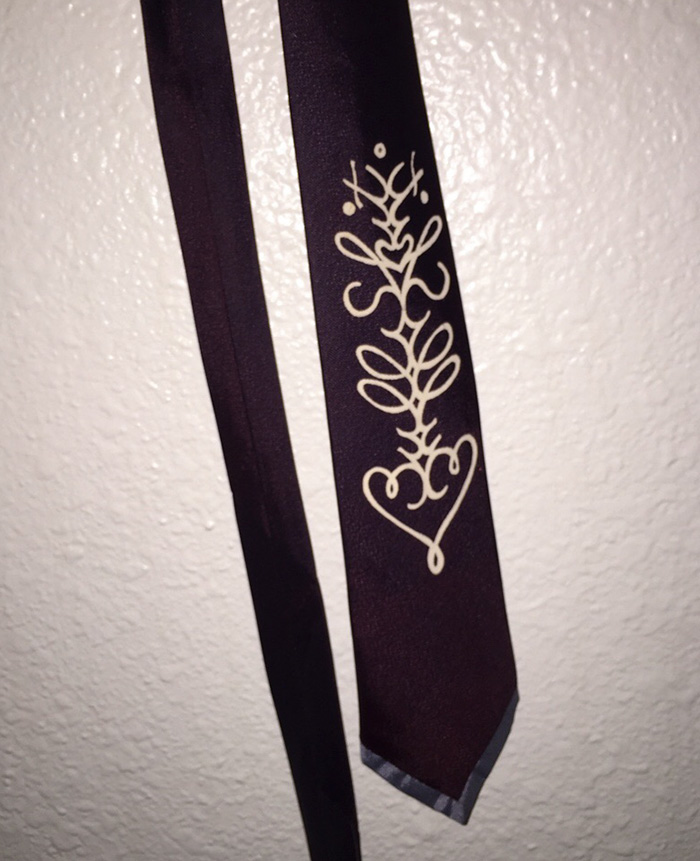 Best answer
Just read from the bottom to top  the upper half contains the message BullShit. bottom half contain its inverted image.Grandfather has some weird sense of joke
Bullshit. Not you I was referring to the answer ?
on the front says bullshit. on the back says " made in Bangladesh"