Tic-Tac-Toe Puzzle to not lose
1,237.5K Views
Two players are playing Tic-Tac-Toe. (known as O and X game)
Player 1- Placed 'X'  in one of the corners.
No 'O' has been placed yet.
Where should the player 2 put his first 'O' so that 'X' doesn't win?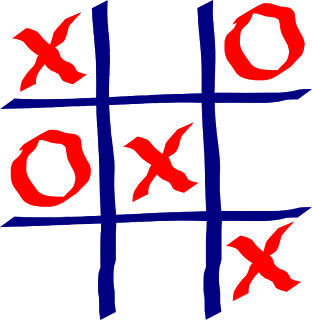 [EXPLAIN THE ANSWER]
Assume- Both players are very intelligent
Expert
Asked on 4th October 2015 in
Puzzles.
At the center.
Since both players are smart,  it'll be a draw,i.e., player 1 won't win.
Anywhere else, player 1 can(will) give a double attack, no matter what player 2's second move is.
Answer – "O" must be placed in the center.
EXPLANATION-
Let's number the positions as:
1 | 2 | 3
———
4 | 5 | 6
———
7 | 8 | 9
It is given that "X" is placed in one of the corner position. Let's assume that its at
position 1.
Now, let's take each position one by one.
• If "O" is placed in position 2, "X" can always win by choosing position 4, 5 or 7
• If "O" is placed in position 3, "X" can always win by choosing position 4, 7 or 9
• If "O" is placed in position 4, "X" can always win by choosing position 2, 3 or 5
• If "O" is placed in position 6, "X" can always win by choosing position 3, 5 or 7
• If "O" is placed in position 7, "X" can always win by choosing position 2, 3 or 9
• If "O" is placed in position 8, "X" can always win by choosing position 3, 5 or 7
• If "O" is placed in position 9, "X" can always win by choosing position 3, or 7
So, By placing "O" at the center i.e. 5 by player 2, Player 1 can never win