353.5K Views
Suppose that you are trapped on the surface of a frozen lake. The surface is so smooth and ideal that there is no friction at all. You cant make any grip on the ice and no wind is blowing to help you out. You have just a mobile phone with you which has got no reception disabling you to call for help.
How will you plan your escape before you freeze to death on the frozen lake?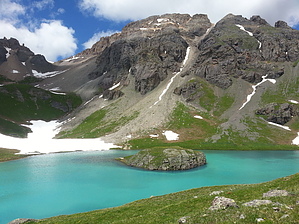 or i will blow air in one direction or i will throw mobile in one direction
Since there is no friction at all' than means that if I can create some movement once it begins it will not stop. (1st newtons rule). So If I'll strongly throw away my  phone it will cause a movement to the opposite direction so that might get me out of there.