Clean bowled one day cricket match
984.3K Views
Let's say that a One Day International Cricket match is going on and every Batsman is getting clean bowled on the first ball that he faces. There is no no-balls or wide Balls bowled.
At the end of the inning, which batsman would remain Not Out?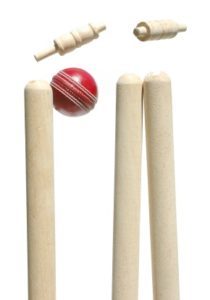 Eighth Batsman
First Over
First Ball -> First batsman  out
Second Ball->Third Batsman out
Third Ball->Fourth Batsman out
Fourth Ball->Fifth Batsman out
Fifth ball->Sixth Batsman out
Sixth ball ->Seventh Batsman out
Second over
First ball->Second batsman out
Second ball->ninth  batsman out
Third ball->tenth batsman out
Fourth ball->eleventh batsman out
8th Batsman was the one..