1,246.0K Views
A couple (say A and B) decided to commit suicide after a rough life.
They decided to jump off a building. When they got to the top, they both counted to three.
A jumped, but B stayed.
B watched, A drop for about 8 seconds and then saw a parachute open.
Who betrayed whom?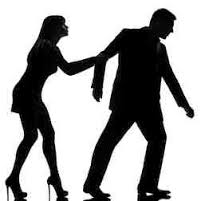 A betrayed B. Because of A had already been prepared not to commit suicide as he had a parachute . B may, on the other hand, probably decided not to jump while they got to top. Psychologically, committing suicide is an instant decision, not a planned.