Cycle race interesting riddle
950.2K Views
Answered
You are cycling in a 5000 meter cycle race and you overtake the last person.
What place are you in now?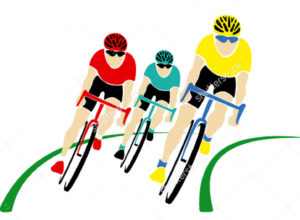 Best answer
You will not be able to overtake last person in a single lap race.But if the race contain more than one lap,the you will be able to overtake him.That means the person is one lap behind of you.So overtaking that person does not change your position.So you will remain  in the same position after overtaking
If I were to overtake someone holding a certain position, I should have been in some other position behind him / her. So, before overtaking, which position was I in…??
🙂
Well, if the 'last person' means the last person I have to overtake in the race, I'd be in the FIRST place after overtaking. 🙂