Find hidden words Gardening picture puzzle
Best answer
Bloom – On the tree behind the fence,
Dig – Melons (?) in the cart
Garden – on the cord plants on the left
Farm – on the plant in front of the girl (red shirt) on the right
Seed – on the lowest branch of the tallest tomato plant
vine – on the fence.
———————-
PS (bonus): Should I add 'News' which can be formed from the compass?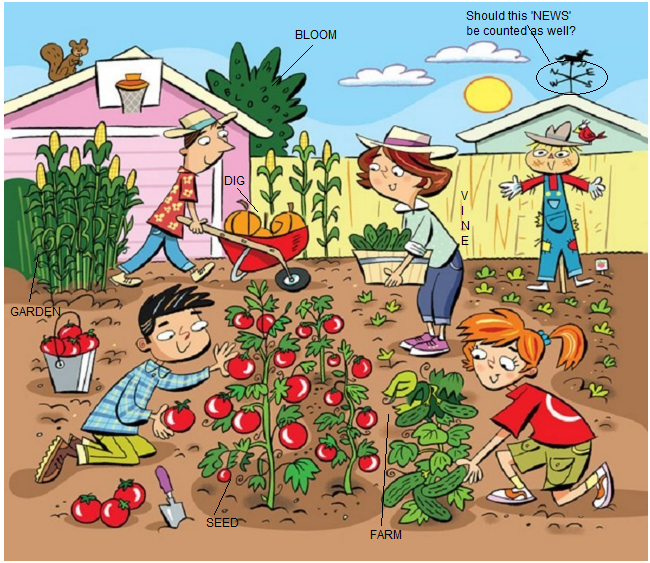 GARDEN
BLOOM
FARM
VINE
SEED
DIG