Help Arun to come out of maze puzzle
740.1K Views
Arun got stuck in a maze with a many-headed Minotaur ready to kill him any instant. He has only one entrance to escape from, but for that he needs a code to open that door. He needs to find the last alphabet of the code which follows a pattern.
Help him to decipher the code.
The code is as follows-
Q E Y P G ?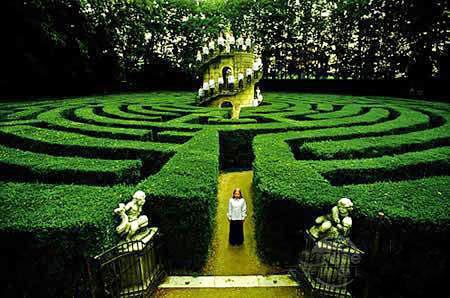 Best answer
Letter 'X' will complete the sequence.
The letters are selected from a standard QWERTY keypad, skipping keys in incremented by 1.
Starting with Q, then skipping one key (W) comes 'E', then skipping next 2 keys (R, T) comes Y, skipping next 3 (U, I O) comes 'P' and so on.