102.6K Views
A bridge is about to collapse. There are four people P, Q, R and S on one of the sides. Before the bridge collapses, they want to cross it. Now since the bridge is too weak, it can only stand the weight of two people at a time. Also, it is night time and nothing is visible. They have just one torch with them.
Now P takes one minute to cross the bridge, Q takes two minutes to cross, R takes five minutes to cross and S takes ten minutes to cross.
The bridge will collapse in seventeen minutes. How will they be able to cross the bridge before it collapses?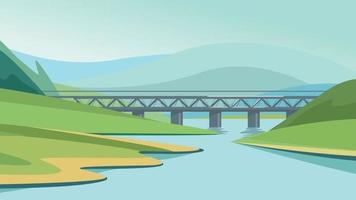 Another repeat puzzle. Repeat of the 'house on fire' puzzle.
1. P and Q cross together first – 2 min. (Even though P can cross in 1 min, he has to slow down because Q is slower than him AND both require the torch.)
2. P returns with the torch in 1 min. (because he's alone and hence can move at his maximum speed)
3. R & S go together – 10 min.  (at the speed of S, the slower of the two)
4.  Q who is at the other end takes the torch and returns – 2 Min.
5. Both P and Q cross again – 2 Min.
Total Time: 2 + 1 + 10 + 2 + 2 = 17 Min.  The bridge collapses, but all have crossed safely.