How many phones can be charged at once?
574.7K Views
Answered
How many phones can be charged at once? All are two-pin plugs and the power supply is given to the single switchboard shown in the wall.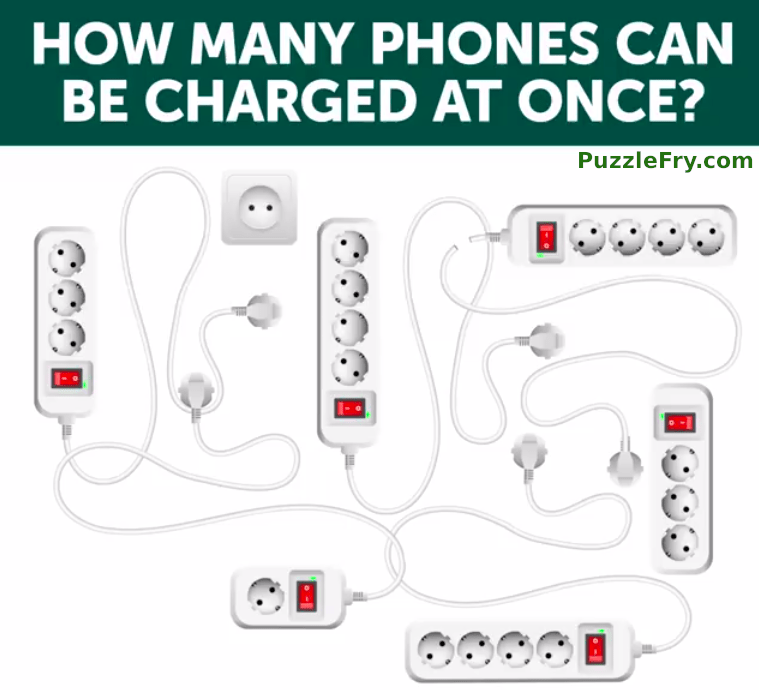 Best answer
Answer – 8 Sockets are useful i.e.  Phones can be charges at once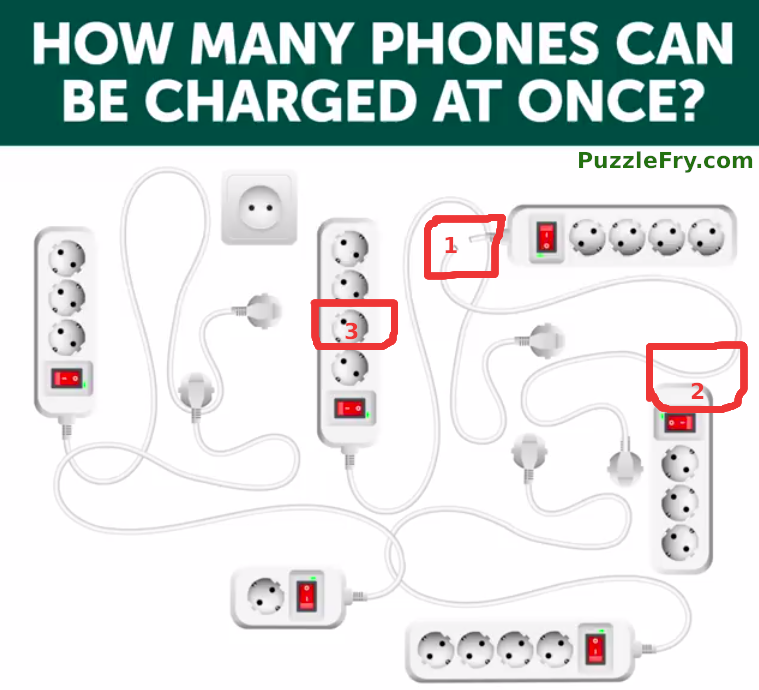 As shown in the picture, There are 3 defects in the extensions-
1) The wire is Cut, so the extension is of no use
2) There is no wire attached to the extension, so no use.
3) In the extension, there is only one hole for the plug, so it can't be used.
Counting the remaining after connecting each other, comes out to be 8.
i'm not sure but i don't think any mobile would be charged using these extensions . Cause judging by the picture i think the extensions are 3 -pin charger cables . And the main socket supports only the 2 pin charger cable , so no mobile would be able to get charged using these extensions .
But if the extension cables are 2 pin charger then the total number of mobiles that can be charged at a time are 12 .
plug one extension with 4 plug points to the main socket and then plug the remaining extension cables to this extension .
so we will have 12 free plug points now to charge the mobiles .