Make vegetable pizza in damaged microwave puzzle
You have a microwave whose timer is damaged and you don't have any other watch except two hourglasses, Hourglass A Measures an exact 7 minutes and Hourglass B Measures an exact 4 minutes.
Using these two hour glasses, you need to make vegetable pizza for exact nine minutes in microwave. How will you?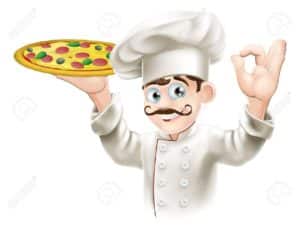 Best answer
1. Set both the hourglasses running from initial position. (0 min.)
2. 4th Minute: When the 4-min hourglass runs out, reset it (reverse). At this point, the 7-min hourglass will have 3 min. left.
3. 7th Minute: After the 7-min.hourglass runs out, reset that one also. At this point, the 4-min hourglass will have 1 min. left.
4. 8th Minute: By the time the 4-min hourglass runs out (total 8 min. lapsed), the 7-min. hourglass will have drained 1 min. (after reset)
5. Now, reset the 7-min hourglass again. Since it had run 1 minute after previous reset, it will run for one minute, taking the total time to 9 min.
More puzzles to try-
Tags