168.4K Views
There are two candles. Both will only burn exactly for an hour. How will you use these two candles to measure forty-five minutes?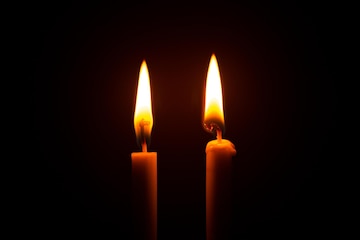 Start with burning both the candles.
Burn both the ends for candle 1
Burn only 1 end for candle 2
After 30 minutes, candle 1 will burn out.
At that point of time, burn the other end of candle 2. It will burn out in 15 minutes.
Hence, we will be able to measure 30 +  15 = 45 minutes.