Sherlock shoots the pilot riddle
794.2K Views
Answered
Detective Sherlock entered a restaurant, he heard a voice coming from the kitchen of the restaurant "No Andrew, Don't shoot".
Just after that, he heard a falling down of a person. Sherlock rushed into the kitchen where he found women lying dead on the floor and there were three persons. All three persons were very close to the dead body and the gun was in close proximity of all of them.
These three persons were "An Actor" , "A Doctor" and "A Pilot".
Sherlock shoots the pilot. Why ?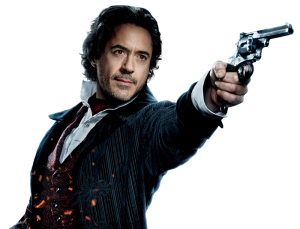 Best answer
Heard – No Andrew, Don't shoot
Here Andrew is a Man.
When Sherlock entered, he saw-
2 Women – An Actor, A Doctor
and
1 Man – A Pilot
It means Andrew is the Pilot and the murderer.

Pilot nametag is Andrew ……. the one who shoots the girl based on the conversation " "No Andrew, Don't shoot".
An actor can not be a woman. Actress is woman.
I think, the detective knew the names of all as he knew their jobs.they were fairly well known.