Three ways and monk questioning riddle
960.1K Views
You are walking down the road trying to find enlightenment when you come to a monk and a three-way fork in the road. The roads point North, East, and West. You can ask the monk one question. He will answer honestly yes, no, or just hum if he cannot answer the question.
What do you ask him to figure out the correct path?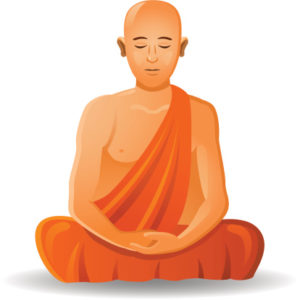 guess
he will ask (pointing to one of the road at 180 angle to  other  road )does this go east?.if yes then it is clear that other one of 180 angle goes west and rest one north.
if he says no then it goes west and other one of 180 degree angle goes east and rest one north.IF we want to find direction
BUT IF WE WANT ENLIGHTENMENT WE WOULD ASK WOULD YOU TEACH ME ?
I will explain to him
if it is  EAST  he should say YES
if  NORTH  he should say  NO
if  WEST  he should say  HUMM
and if he does not know which way it is he should quietly be on his way without responding
and then I will ask "which way should I go to get enlightened?"