Who is the thief on a snowy day picture puzzle?
303.9K Views
Answered
There was a theft on a snowy day, but everyone claimed that they were home one of them was lying.
Who is the thief?
Houses of suspect – Alex, Ben, Rick and Maria are shown in the picture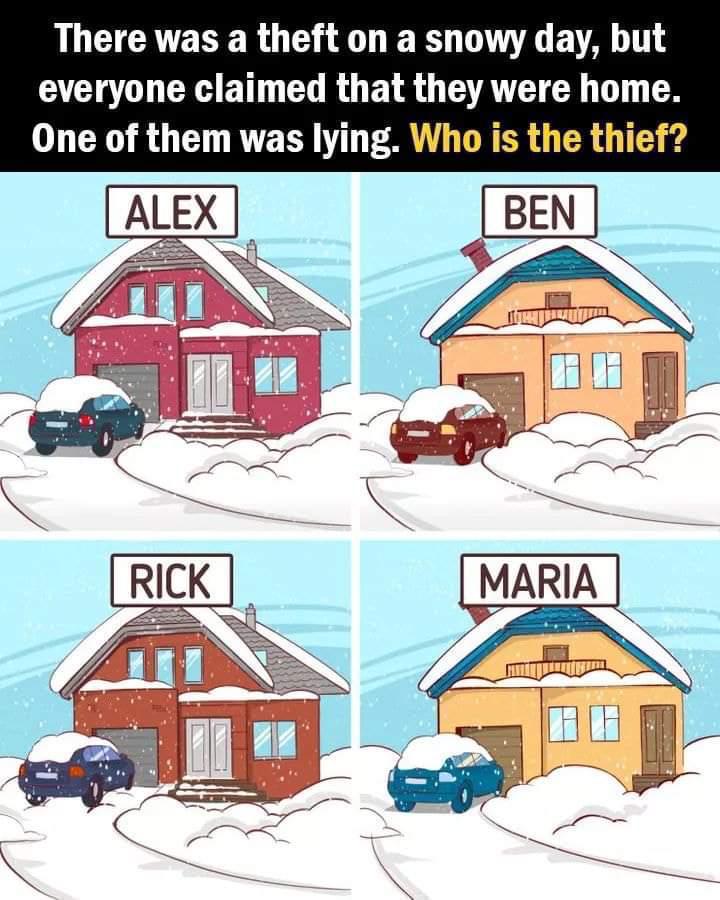 Best answer
Answer- Rick
Explanation – Observe Rick's house driveway, it can be clearly seen that he was not at home and he has parked his car after the snow fall.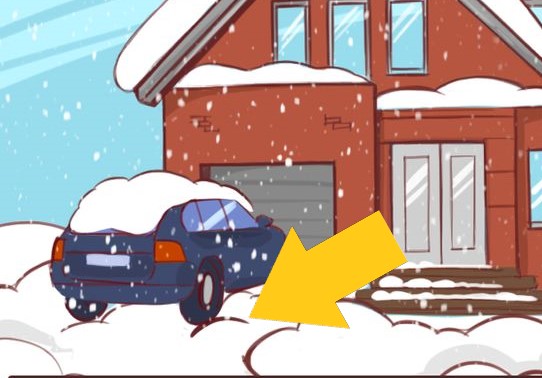 Answer:- Rick is the one who is lying and not only that he is the thief too.
Reason:- Rick's car is standing above the snow, where as the three car's tyres are submerged in the snow. This indicates that Rick has been driving around in the snow storm and came home only recently. So it's clear that he is the thief