Work with different statement riddle
532.2K Views
Answered
Three working females have different type of work. If only one of statements 1, 2 and 3 are true, can you tell whether or not Christina is a nurse? 1. This statement is only true if statement 5 is false. 2. This statement is true if statements 4 or 5, or both 4 and 5 are true. 3. This statement is false only if both statements 6 and 1 are true. 4. Christina is a nurse 5. Pinky is an artist. 6. Puma is a photographer.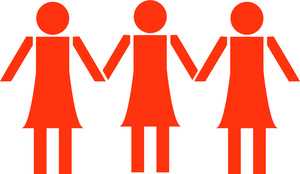 Best answer
Statement 3 is always false, because when statement 1 is false statement 5 must be true and therefore statement 2 must also be true.
If statement 3 is false, statement 1 must be true.
If statement 1 is true then statement 5 is false.
Statement 4 is also false because statement 2 is false. If statement 4 was true then statement 2 would also be true.
So Christina is NOT a nurse.