How will you measure 5 liters
730.2K Views
You are given four different jars of 2 liters, 4 liters, 6 liters and 8 liters respectively with an unlimited water supply. Then you are asked to measure exactly 5 liters of water using them.
How will you do it?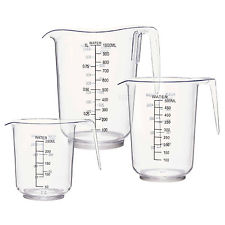 –  Fill completely the 4-liter jar,
–  Empty it in the 6-liter jar.
– Now again fill it, we have now 4-liter in each.
– Empty these jar at the same rate into the 2-liter jar, this way there will be 1-liter deducted from each of them.
– These jars now have 3-liter each…empty it in 8-liter jar and add the 2liter liquid.
Sums to 5-liter.
It's impossible since all these jugs have even capacities and no matter on what order you add or subtract even numbers,its not possible to get an odd number(5)
I dont think it can be solved as 5 is a odd number and all the given jars are even number. Any + or – between two even numbers produces only even so it cant be solved.
Source:- Four different jars of 2, 4,6 liters